Contact Details
Opening Hours
Monday:

Closed

Tuesday:

12:00 - 15:00

Wednesday:

Closed

Thursday:

16:30 - 19:30

Friday:

Closed

Saturday:

13:30 - 16:30

Sunday:

Closed
Bodyline Clinic Stockport
Bodyline Clinic Stockport is just one branch of our collection of leading weight loss clinics in the North West of England. Situated on Heaton Lane in the vibrant and busy town of Stockport, our one of a kind slimming clinic is the go-to destination for those wanting to transform their waistlines and their lives.
Home to our friendly and professional nursing team, who are experts in not just our products but safe and effective weight loss as a whole, when you step through the doors of Bodyline Clinic's Stockport branch, you can be confident you'll be receiving premium service and support throughout your entire time with us.
We often get asked what sets Bodyline Stockport apart from other forms of weight loss and for us, it's obvious, what we offer actually works. We don't promote fad diets, ineffective products or quick, short term fixes. What we have available at our clinic are tried, tested and approved weight loss products that have time after time produced results that last.
Each and every slimming plan we create at Bodyline Clinic Stockport is done by a trained member of the nursing team who have spent years training in not just their field of medicine but medically supported weight loss too, so you're in safe hands with us.
We use two kinds of slimming medications here at Bodyline Clinic, Phentermine which is the USA's number one choice for slimming medication and also Diethylpropion, both of which are appetite suppressants which we believe to be the most effective kind of medications for controlled and sustainable weight loss.
New to Bodyline Clinic's across the country in recent months is our SlimPen, also known as Saxenda, which is a revolutionary new weight loss pen. If our team recommend this product in your plan, there's no need to feel apprehensive as our experienced advisors will be with you every step of the way to train you in the proper use of this product.
You're not on your own when you join the Bodyline Clinic Stockport team for your weight loss journey. The doctor and nurse led team at this clinic want to support you every step of the way to help you get the results you want and maintain them too, so you'll be offered drop-in style appointments throughout your plan to keep you on track and aware of your progress and to make losing weight as convenient as possible for you, these appointments will be worked around your schedule.
Say goodbye to difficult diets and impossible exercise plans and say hello to a whole new world of feeling fit, healthy and energised with the help of Bodyline Clinic Stockport.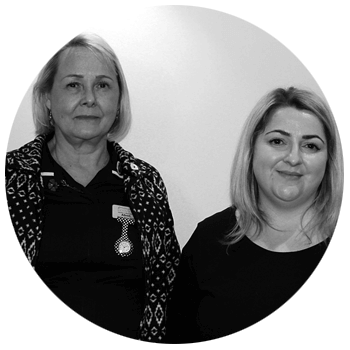 Stockport Team
Stockport Nursing Team
Our Stockport prescribing nurse led team are responsible for delivering to our clients a successful weight loss program from our range of innovative medical slimming and well-being products.
As part of your treatment with Bodyline, our dedicated Doctors and Nurses will support you throughout your weight loss journey, offering one to one, drop-in style appointments, at a time that is convenient to you.  Our research shows that consistent support through our Doctor and Nurse-led care is the most effective approach to your weight loss programme, resulting in the best long-term results for our patients.
Thank you for your message.
It has been sent!