Enjoy Christmas Drinks Without Piling On The Pounds
.
7 Dec 2020
Sally Ann Turner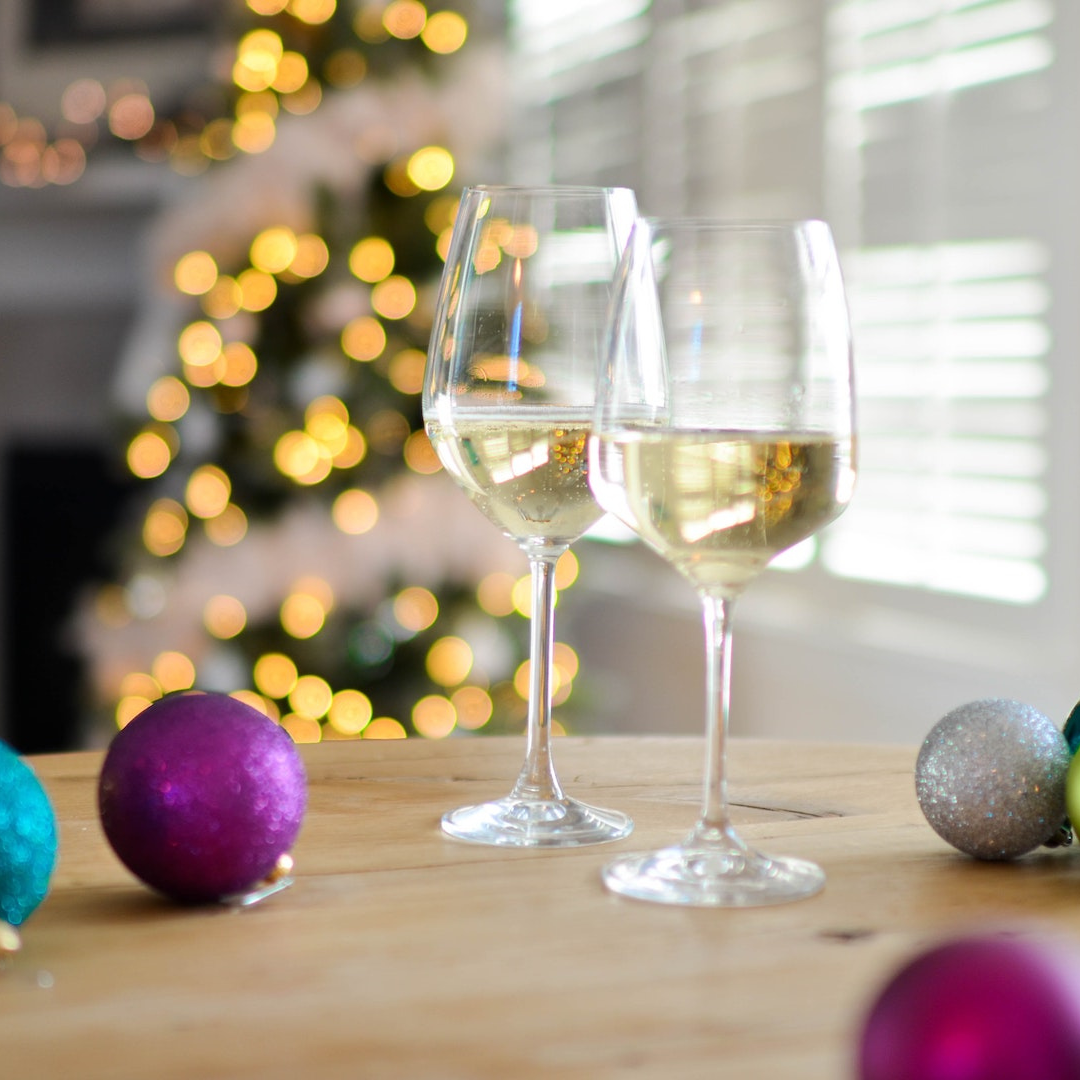 This Christmas may be like no other, one element that remains easy to overdo is the festive tipples. Especially when get togethers are being held over Zoom eradicating the queue at the bar, making it even easier to overindulge during the festive season. But while a festive tipple may help you feel more relaxed, it won't do much to keep your waistline in shape.
Follow these tips to choose sensibly and avoid sabotaging your weight loss goals:
Celebrating Christmas with a glass of fizz rather than a large glass of wine will significantly cut down your calorie intake. Typically Champagne is served in smaller glasses and the bubbles can help fill you up. At around 100 calories for a flute it's great option.
Make your own Mulled wine and swap sugar with artificial sweeteners or natural sweeteners such as stevia to make a lower calorie version that is still super festive.
Always use a measure when pouring spirits at home, poured by hand and sight they will be larger than those served in bars and pubs with the result that your drink will probably contain twice as many calories.
Make sure your mixers are low-cal such as slimline tonic, diet coke or diet lemonade.
It's an old favourite, adding sparkling or water to white wine to make it last twice as long and with half the calories. Half a bottle of red or dry white wine contains around 250 calories!
Beware of alco-pops – they're loaded with calories and little else. And because they don't taste very alcoholic it's easy to drink large amounts of them. If you like the fruity flavour, add a dash of cordial or fruit juice to a wine and soda.
Steer clear of beer, lager and cider as they're loaded with calories. And the higher the alcohol content, the more calories they contain.
If beer is your favourite tipple, opt for a bottle of beer over a pint of lager. This may seem obvious but swapping a pint of beer for a bottle significantly reduces the volume you will drink and therefore the calories, especially if you plan to have more than one.
When it comes to cocktails choose not often, with care and sip slowly. As a guide, avoid anything that's made with cream, coconut milk or syrupy juices – they're packed with calories. And remember that the more shots a cocktail contains, the higher its calorie value will be.
Avoid creamy liqueurs after dinner and instead have a single shot of brandy if you really fancy ending your meal in style.
Make some simple alcohol swaps and sip sensibly this Christmas to stay on track without putting a dampener on your festive spirit and your weight loss goals.
Call us to learn more about our products and services
Whether you are looking to lose a little or a lot of weight, we'd like to hear from you.
Give us a call for a free initial consultation.
Our team can help you:
Find out which plans and products are best for you
Locate your nearest Bodyline clinic (NW England only)
Enrol in a plan
Or to request a callback, fill out this form and one of our friendly experts will reach out to help find the best plan for you.