Cherie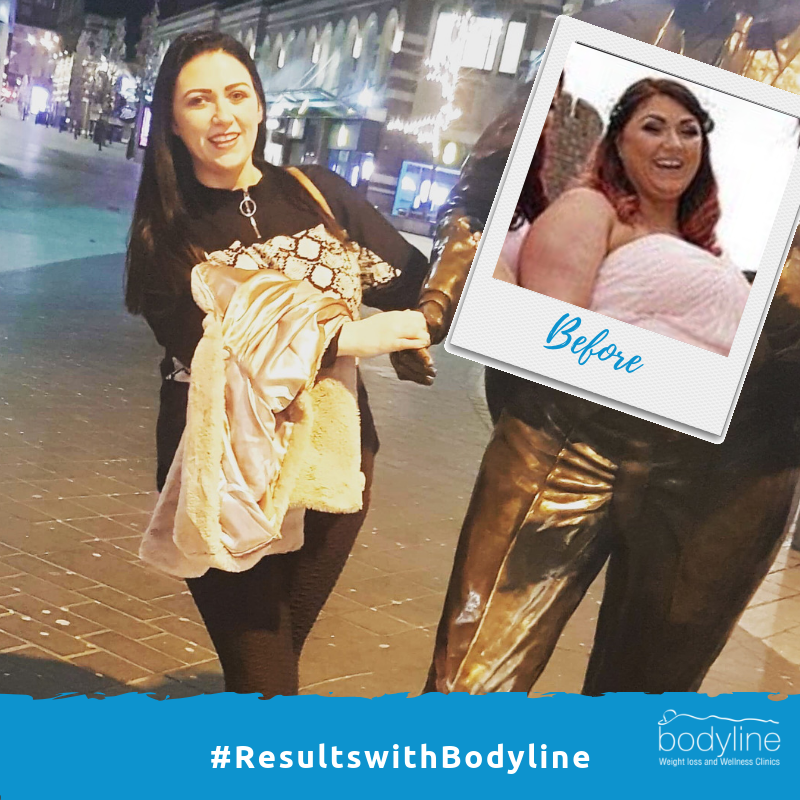 "Enough is enough, I want to start a family!"
On her quest to lose weight so Cherie can be considered for IVF, she has lost over five stone and is feeling fantastic.
I'm a walking disaster when it comes to dieting, I have no gym motivation and I have tried every plan going, from food replacement shakes to berry capsules. I desperately wanted to lose weight as it was now stopping me achieving my dreams of becoming a mum.
Discovering Bodyline Clinic
I always found it hard when people said, just do more and stop eating as much! When you are so big you feel very uncomfortable in a gym and that environment and suddenly reducing your food intake can be so very hard, and my hunger pangs were just horrendous. I knew I needed to kick my bad habits, but after trying all other routes, I knew I needed something that would work for me.
A friend of mine had been attending Bodyline and had seen great results, she suggested I came along to one session with her and the rest, as they say, is history!
My Bodyline plan
I began attending the Birkenhead clinic and from the very first appointment, I knew this was the plan for me. No one is judgemental at Bodyline, the team make you feel so at ease and I felt comfortable opening up about my habits, what I ate, and how I felt.
After my mini medical it was suggested I try Phentermine and I went away with my medication and a clear idea of how I was going to lose weight – and for good.
Success so far…
As well as getting rid of my hunger pains, Phentermine gave me such a wonderful energy boost, so losing the weight became quite easy.
The team are simply amazing, they make the journey simple and have given me so many tips, tricks and motivation when I have needed it. Not every week has been a breeze but attending the clinic regularly and seeing somebody who is as passionate about your weight loss as you are, is priceless.
Joining Bodyline was the best thing I have ever done and it's worth every penny, especially when you work out it only costs £2.50 a day! I am so excited for my future now and my dream of becoming a mum is getting more real with every stone I say goodbye to. Thank you, Bodyline and the Birkenhead team.
Phentermine is only available to buy at a Bodyline clinic as part of our weight loss plans. To book your appointment call our team on 0845 491 8750.
*Weight loss will vary due to your individual circumstances and how much weight you have to lose.