Flavia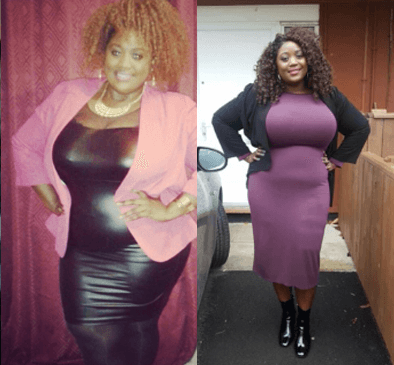 Flavia joined Bodyline during the summer weighing 19 and a half stone and wearing a dress size 22. Her confidence was at an all-time low. With the hotter weather, she felt uncomfortable and unattractive in her lighter clothing.
With her health beginning to suffer due to the extra weight she was carrying; she always felt short of breath and often felt tired and sluggish, with little motivation.
Flavia chose Bodyline on the recommendation of a friend – her friend's transformation seemed too good to be true, but after reading Bodyline's online reviews, Flavia began to believe in the slimming program and weight loss supplements that Bodyline offered. She felt excited to start on a new weight loss journey that had already changed her friend's life. Flavia was ready to lose weight for good.
With the help of Bodyline and little by little, Flavia's attitude towards food completely changed; she tells us "Before starting Bodyline, food to me was a comfort. I am now in a very different place emotionally, and I have discovered that there are healthier options available.  I love to dance, so if I feel low, I no longer turn to food for a false sense of comfort– I dance or work out instead! The slimming pills that Bodyline prescribe have been a complete life changer."
I cannot praise the Bodyline nurses highly enough. She says "They have all been amazing. I have been encouraged even when I felt I wasn't doing well, and they have been positive even when I doubted myself.  I feel I have found a happy place at the clinic, where I feel motivated and never judged. I couldn't wish for better support".
She also added, "The Bodyline team always wears a smile, and are always ready to listen. They are truly wonderful."
Flavia plans to continue her weight loss journey with Bodyline and said "To me, it is not just about the slimming medication, it is about the new relationship with food and my diet that I have been encouraged to develop. The support I have been shown by the Bodyline team has left me feeling so much better about myself. I owe Bodyline so much. Thank you for giving me my life back!"