Iram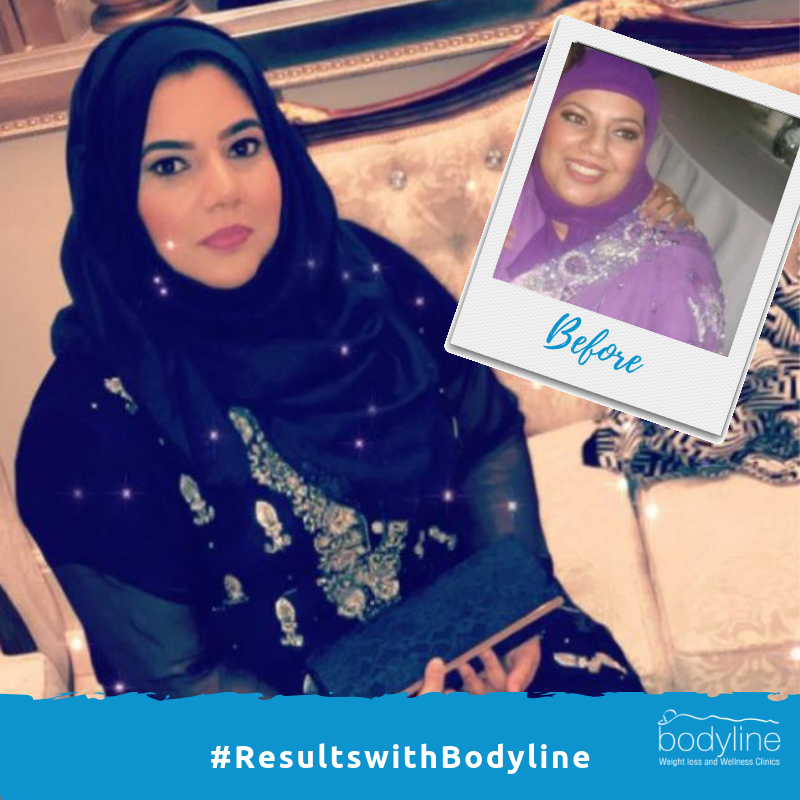 "I've finally found the tablet that can help me!"
Since losing a stone, Iram is no longer shutting herself away and she finally feels comfortable socialising for the very first time.
I have always felt very self-conscious when out socialising, so up until recently, I have avoided going out and my weight has been such a barrier in my life. That is until I found Bodyline.
Discovering Bodyline Clinic
After a very long time of trying many diets, plans and tablets and continuing to fail, I stumbled across Bodyline whilst searching online. I had a phone call with James, and he booked me into my nearest clinic. I was worried I would be the biggest lady there, but I knew all the other women and men would be there for the same reason I was – to turn their life around.
My Bodyline plan
My designated nurse was Tricia at the Openshaw clinic, she explained everything to me about Bodyline's medications and I felt confident I had found the right support network for me. All of the team made me feel totally comfortable and not self-conscious about my weight at all. We then discussed Phentermine and how it works, I felt this was the right choice for me – and it has been!
As well as guiding me to which medication would work best, I was also given tips and expert advice on what types of food I should eat and portion size – which is where I always go wrong.
As many other larger ladies will know, exercise can be a struggle when you are so bothered about your weight, so I was glad to hear I should lose weight without having to do lots of gym workouts.
Success so far…
I have been attending Bodyline for 5 weeks and I have already lost over a stone and inches off my arms, legs and waist. Losing this weight has really boosted my confidence and has given me back my enjoyment of going out and socialising.
I have lots of energy and feel so much healthier already.
I would recommend Bodyline to anyone – you will not be disappointed.
I have chatted to everyone I know about them and after hearing and seeing my weight loss a friend joined – I then got a free week on their 'refer a friend' programme.
Thank you team Bodyline for jolting me back into a much more sociable and happier person.
Phentermine is only available in Bodyline Clinics, to start your weight loss journey today call our team on 0845 491 8750.
*Weight loss will vary due to your individual circumstances and how much weight you have to lose.