Natalie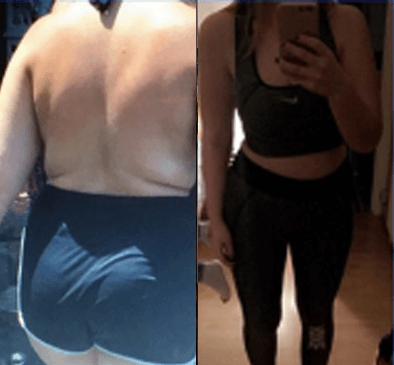 Natalie decided that enough was enough. She was miserable with her weight, especially when it came to her social life. She knew of friends and family that attended The Bodyline Clinic, and after seeing the weight loss transformations that they had achieved, Natalie decided to bite the bullet and join herself.
At her first Bodyline consultation, Natalie weighed just over 15 and a half stone and wore a dress size 18. This reality was the shock that she needed. Whatever it would take, Natalie was certain that this time, once and for all, she would lose the weight forever.
Natalie felt that the support she received from the Bodyline nurses was fantastic and told us: "The weekly chats have really kept me motivated and on track. The nurses are always on hand to answer any questions or concerns that I might have – they've been wonderful!"
In total, Natalie has lost three stone in three months using our proven weight loss pill Phentermine – and now wears a dress size 12.
She says "I've taken the advice on board that I have received from the nurses and changed my eating habits. I now eat smaller portions and stop eating when I'm full instead of eating everything on my plate. The diet pills have really helped me to accomplish this.  I never used to exercise at all, but now, because I'm feeling so much more confident in how I look and feel, I go to spinning classes at least three times a week. Bodyline has changed my life, and I wish I could share their plan with everyone."
Thank you for your message.
It has been sent!