Penny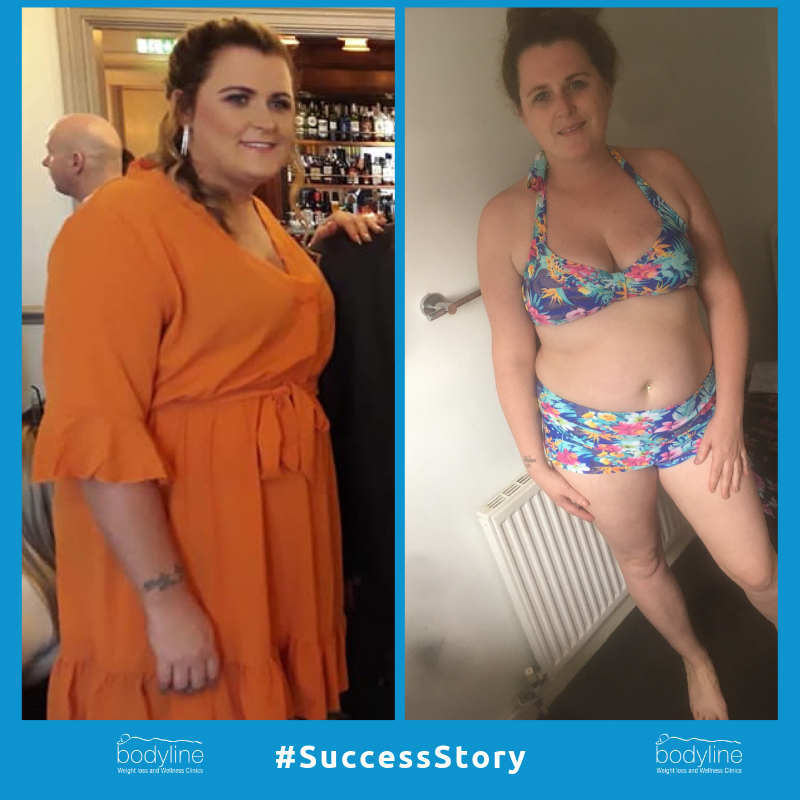 "I couldn't lose weight, it was so hard and I was sick of buying size 18-20 clothes to fit me. Already in 5 weeks I've lost around 1½ stone and I feel amazing not just on the outside but the inside too!" 
Penny has a new inner confidence and loves how she looks after losing around 1½ stone and dropping 2 dress sizes in 5 weeks.
I was sick of having to buy size 18-20 clothes and how it made me feel. I wanted to lose weight and tried but I found it such a hard struggle to stop eating the foods I enjoyed.
Discovering Bodyline Clinic  
My sister told me about Bodyline so I looked into it and thought it sounded ideal to help me manage my eating habits better and give me the support to follow a healthier lifestyle. I felt I had finally found a plan that understood me and the difficulties I was having.
My Bodyline plan
I joined Bodyline at the Birkenhead clinic and went along for my initial consultation.  I explained that I had tried without success to lose weight and I was sick to death of buying size 18-20 clothes, hating that I looked fat but loved food too much to be able to do anything about it. It was a vicious circle that I needed help to break.
They completely understood my struggle and worked out a personal slimming plan for me which included Phentermine – their prescribed appetite suppressant.
Success so far…
After only 5 weeks I have already achieved my goal, losing one and a half stone and I'm thrilled to have dropped down to a size 16 dress size. My eating habits have completely changed and now I eat a little and often, consuming just under 1,200 calories a day. I exercise every day and I drink a lot of water so I feel much healthier –  what a difference in just over a month!
I know how good Bodyline's plan really is because it's changed me for the better.  I feel great with the way I look on the outside as well as how I feel on the inside – it's amazing!
I'm well on the way with my Bodyline journey and it's only going to get better!
Phentermine is only available at Bodyline's clinics. To start your weight loss journey today call our team on 0800 995 6036.
*Weight loss will vary due to your individual circumstances and how much weight you have to lose.