Contact Details
Opening Hours
Monday:

16:00 - 20:00

Tuesday:

16:00 - 19:00

Wednesday:

11:00 - 15:00

Thursday:

Closed

Friday:

Closed

Saturday:

Closed

Sunday:

Closed
Bodyline Clinic Birkenhead
If you live in Liverpool and are on a mission to finally get your dream figure then visiting the Bodyline Clinic in Birkenhead is the first step you need to take. A unique and tailored approach to weight loss, Bodyline Clinic are the experts in helping both males and females slim down and maintain their weight loss.
Our Birkenhead clinic is a welcoming and vibrant space that will make you feel at ease from the moment you arrive. Located on Chester Road in the CH41 5DL postcode, this easy to access location is convenient for those living in and around Birkenhead.
Trained in both the products they're administering and in keeping our clients feeling positive and motivated, the team of doctors and nurses working at our Birkenhead branch are all passionate about the task in hand – helping people lose weight and maintain weight loss.
Our approach is different. Not only are the products we use medically tried and trusted but the way we create plans for our clients is to make them specific to the individual. Losing weight is a completely different journey for everyone, so there's no 'one size fits all' solution which is why we know the success of our approach is down to the personalisation elements.
When you choose to slim down with the help of Bodyline Birkenhead, there's not a weight loss shake in sight, just reliable, trialled and tested slimming medications that are proven to provide the results we know you want.
Our three key products include two slimming medications called Phentermine and Diethylpropion as well as a brand new weight loss pen called SlimPen, also known as Saxenda. These three products are designed to suppress your appetite and make controlling your food intake easier. The team of nurses and doctors at Bodyline Birkenhead are experienced with all these products and will be able to prescribe the perfect one for you.
As the only chain of weight loss clinics in the UK to hold a UK home office license and be CQC registered, you know you can trust our team but if licenses and qualifications don't earn your trust, our staff's friendly and warm welcome most definitely will.
With you every step of the way throughout your journey, there's no need to fear improving your lifestyle and health when you lose weight with Bodyline Clinic.
Get in contact with Bodyline Clinic Birkenhead today to book your free consultation.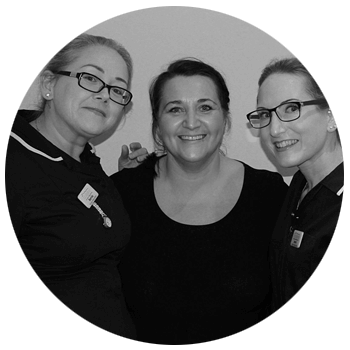 Birkenhead Team
Birkenhead Nursing Team
Our Birkenhead prescribing nurse led team are responsible for delivering to our clients a successful weight loss program from our range of innovative medical slimming and well-being products.
As part of your treatment with Bodyline, our dedicated Doctors and Nurses will support you throughout your weight loss journey, offering one to one, drop-in style appointments, at a time that is convenient to you.  Our research shows that consistent support through our Doctor and Nurse-led care is the most effective approach to your weight loss programme, resulting in the best long-term results for our patients.
Thank you for your message.
It has been sent!