Contact Details
Opening Hours
Monday:

Closed

Tuesday:

Closed

Wednesday:

16:30 - 19:30

Thursday:

Closed

Friday:

Closed

Saturday:

09:30 - 12:30

Sunday:

Closed
Bodyline Clinic Crosby
Are you determined to lose weight for the last time? Have you lost count of the number of fad diets you have tried? Then you need to join Bodyline Crosby today to start the weight loss programme with a difference.
Here at Bodyline Clinic we are the experts in losing weight quickly and keeping the pounds off long-term. Not only are we the safest provider due to our regulation with the home office and the CQC, but you will also be guided by our team of nurses and doctors to reaching that all-important weight loss goal – making you happier and healthier in no time. 
Bodyline Crosby, is just one of eight clinics across the north-west region and is located in Waterloo, Liverpool, making it easy to get to and attend each week. 
Our team is like no other, they are warm, friendly and supportive making them the perfect people to help you on your journey. 
The team consists of experts in medical weight loss that can guide you every step of the way, giving you extra advice and support when needed and celebrate those all-important milestones. All of our programmes are unique, just like you. No one size fits all approach is ever taken at Bodyline, we work with you to create the perfect plan to see you lose weight week in, week out.
You can never fail at Bodyline, we work with you to help you hit those targets and feel happier, healthier and more like you than ever before. We have worked with thousands of individuals and deeply understand the need for support when on a weight loss journey. 
Our products are tried, trusted and tested and are most importantly safe. Phentermine and Diethylpropion are two of our products here at Bodyline, as well as our revolutionary SlimPen, also known as Saxenda, all of which can be prescribed at our Crosby clinic. 
So, what are you waiting for, join Bodyline today by booking your free* consultation and take the first step towards a happy, healthier and slimmer you.
*deposit paid on booking and refunded in full should you not fit our prescribing criteria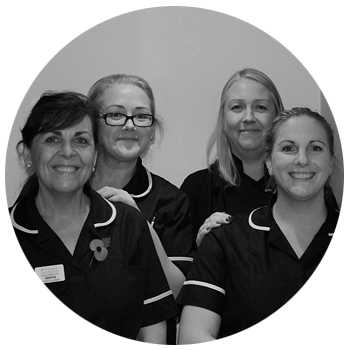 Crosby Team
Crosby Nursing Team
The team at our Crosby clinic is caring, helpful, supportive and will be your weight loss family on your journey to success.
They are experts in their field and can set out your unique weight loss programme to help you lose weight and feel great.
They are not only passionate about the products we offer but helping you achieve your goals too. Each and every team member has been part of the Bodyline team for a number of years and has successfully guided thousands of individuals through their programmes to hit their targets.
The team are ready and waiting to help you start your own plan, so why not start today! Book your free* consultation and then you can visit our clinic open Wednesday and Saturday each week. Become happier and healthier with the help of Bodyline Crosby.
*deposit paid on booking and refunded in full should you not fit our prescribing criteria
Thank you for your message.
It has been sent!