Contact Details
Opening Hours
Monday:

Closed

Tuesday:

16:00 - 19:00

Wednesday:

Closed

Thursday:

Closed

Friday:

Closed

Saturday:

09:30 - 12:30

Sunday:

Closed
Bodyline Clinic Warrington
Our Warrington clinic is currently undergoing a refurbishment! Business is open as usual, however please enter the clinic via the rear entrance. This entrance can be accessed by heading down the left side of the building and around the back. Thank you for your patience and cooperation whilst this work continues.
Bodyline Clinic Warrington is a one of a kind weight loss clinic offering bespoke slimming plans using medically tried and tested products that are proven to provide safe and sustainable results.
Located on Manchester Road and open for consultations and reviews on Tuesdays and Saturdays, Bodyline Warrington is run by a team of professional nurses who have years of combined experience in the medical industry as a whole, as well as in the weight loss sector.
Dedicated to helping you achieve your weight loss goals and maintain your new slimmer, healthier frame, the Bodyline Clinic team are trained to provide you with a customised plan that prescribes the perfect one of our weight loss products as well as supporting you with diet and lifestyle changes.
Alongside your tailored plan and weight loss products, the team at Bodyline Warrington are on hand to provide genuine support. We understand that weight loss can be an emotional journey and a challenging one at times, so we take a team effort approach to help you achieve your goals.
But what about the products? We don't believe that weight loss drinks, shakes or other off the shelf products can give the sustainable results people want, so we only use medical grade slimming products including well-known medications Phentermine and Diethylpropion and a revolutionary new slimming pen called SlimPen, also known as Saxenda.
Our results may not happen overnight but once you achieve your target weight, you'll be able to maintain this new size in the future, which makes the dedication all worth it.
So, what are you waiting for? Contact the team at Bodyline Clinic Warrington today to book your free consultation and get one step closer to your dream physique.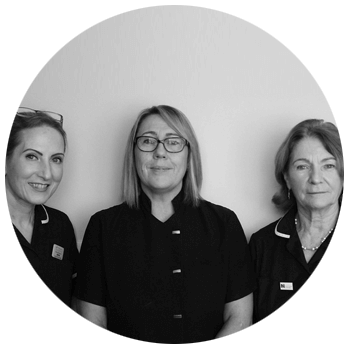 Warrington Team
Warrington Nursing Team
Our Warrington prescribing nurse led team are responsible for delivering to our clients a successful weight loss program from our range of innovative medical slimming and wellbeing products.
As part of your treatment with Bodyline, our dedicated Doctors and Nurses will support you throughout your weight loss journey, offering one to one, drop-in style appointments, at a time that is convenient to you.  Our research shows that consistent support through our Doctor and Nurse-led care is the most effective approach to your weight loss programme, resulting in the best long-term results for our patients.
Thank you for your message.
It has been sent!