4st 7 lbs over
Lindsay Gully
Can't recommend bodyline enough it has literally changed my whole life!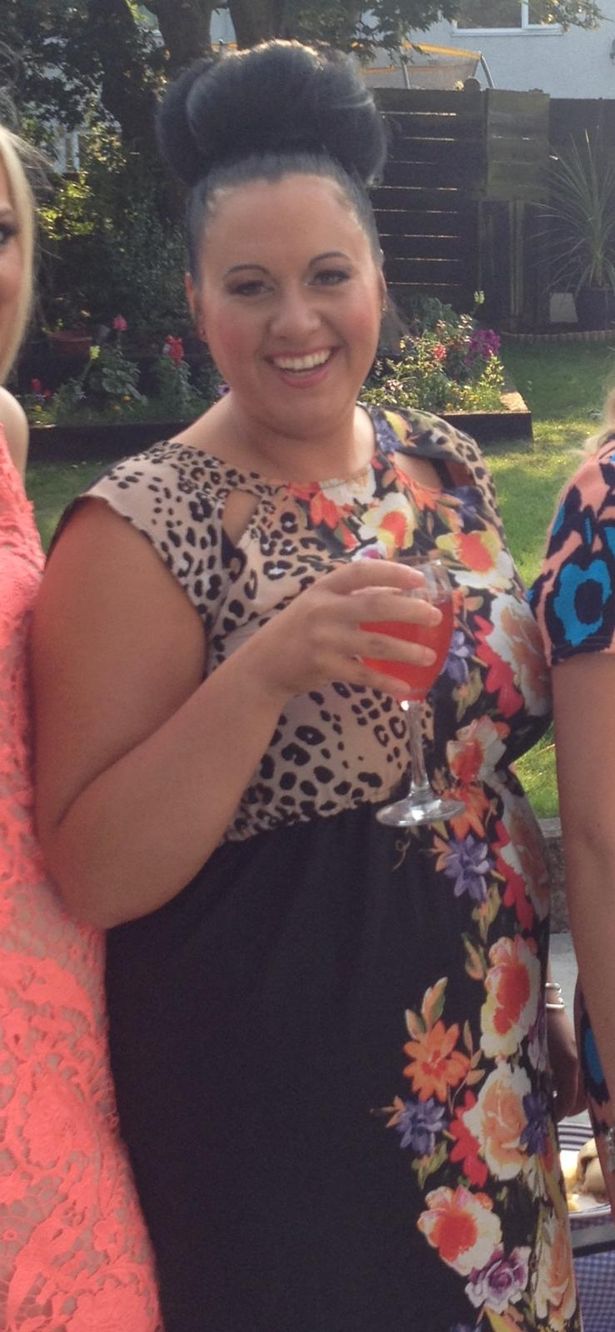 Lindsays amazing weight loss transformation has been featured in the Manchester Evening News!
How I felt in myself, always down, low moods didn't want to go out for meals or nights out because I'd feel disgusting and hated the way I looked, and when I did go out I was moody and was it always in the back of my mind how I looked. I used to buy clothes just to cover as much as I can, never clothes I particularly liked I just got them because they would hide more. Then lock down started and I didn't do any exercise and started piling even more pounds on.
As before my feelings were so low and miserable, fed up, verging on depression but putting a smile on my face for others. And now I just feel a million dollars, I want to get out, get dressed up, and feel good again. I can't wait for things to reopen and get out with friends and family. The impact on my life is everything, I feel good about myself which has been a very distant memory. I'm happier in every aspect, even down to being a mother and wife, I'm a lot easier to be around now I'm happy in myself, feeling healthy is one of the best feelings, I don't feel bloated or sluggish at all.
My food has changed dramatically, this has allowed me to portion control, something most people find the hardest. I've changed by using a smaller dinner plate than filling a full-size plate. I feel I can choose a healthier option when deciding on what to eat. I use an app (MyFitnessPal) to track what calories I am having each day which has completely surprised me the amount we all overeat or don't really realise the number of calories in certain foods that you would expect to be a lot less. As for exercise, I've not really done as much as I usually would, because obviously all leisure centres are closed at the moment but that is what's next for me now. Getting back to the gym, toning up a little, and getting even healthier. Now I buy clothes I actually like and know I can near enough buy whatever I want and not just big, baggy tops. This has been one of the most rewarding things to me, I just can't wait to get them all on!
Would you recommend Bodyline to others?
Absolutely, I can't fault bodyline in the slightest.
Always tried their best to fit me in for appointments when I needed them, sometimes on short notice. The nurses are lovely, always praising me for the hard work and weight loss. Asking questions about how I'm finding it, always checking medical changes, and making sure that all is well before they are satisfied to carry on with other checks. Really easy to talk to and make you feel so comfortable, especially in the early days when it's all new and you don't really know what to expect. Can't recommend bodyline enough it has literally changed my whole life.
Call us to learn more about our products and services
Whether you are looking to lose a little or a lot of weight, we'd like to hear from you.
Give us a call for a free initial consultation.
Our team can help you:
Find out which plans and products are best for you
Locate your nearest Bodyline clinic (NW England only)
Enrol in a plan
Or to request a callback, fill out this form and one of our friendly experts will reach out to help find the best plan for you.