3 Ways to Spruce up a Salad
.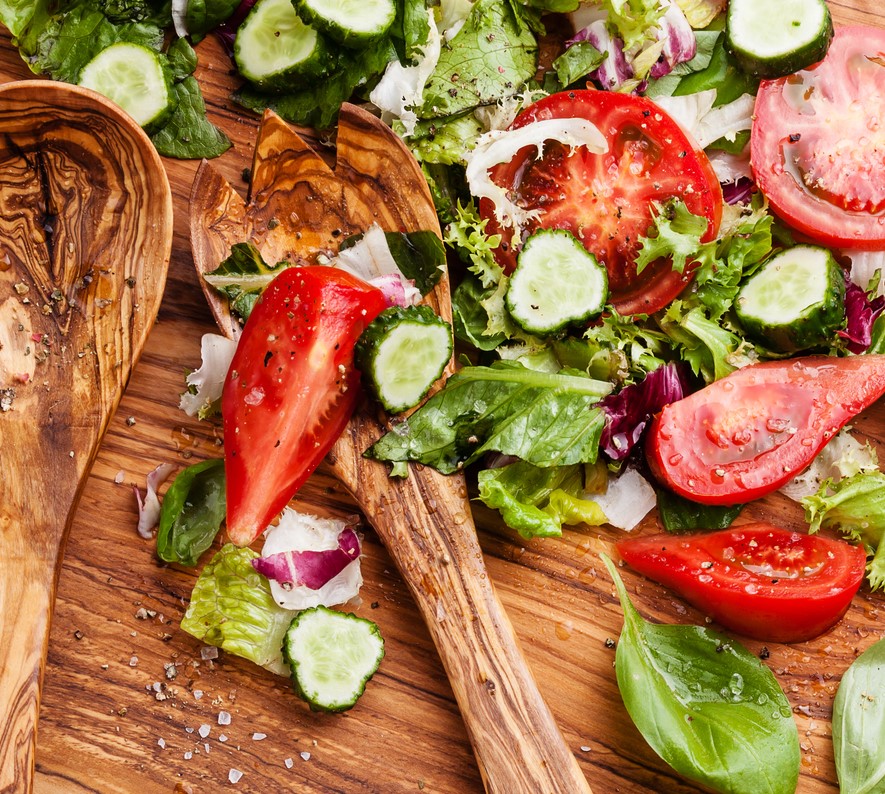 When we think of healthy eating, we usually think of salad straight away and let's be honest, the thought of a salad doesn't tend to excite most of us.
We tend to think of lettuce, cucumber and tomato with a scattering of protein and a drizzle of salad cream and the idea of that just isn't appetising which could be one of the reasons our love of salad is at a low in the UK.
According to Statista, the amount of salads us UK residents we're purchasing out and about decreased between 2016 and 2017 and that's probably because we've all got a little bored of the same old average salad but there are lots of simple ways to spruce up a salad to encourage yourself to enjoy them more and here are our top 3:
Add Some Fruit As Well As Vegetables
We usually stick to classic salad ingredients and vegetables but have you ever thought about adding fruit to your salad?
The perfect way to add a contrasting sweet flavour into the mix to make things a little more exciting, there's a lot of fruits that fit perfectly in the salad bowl and can actually bring the whole thing to life.
Watermelon and strawberry both go beautifully with feta cheese while figs bring meats such as ham and prosciutto to life but whatever fruit you have got in the house is always good to add to a classic savoury salad.
Spice Things Up by Adding a Kick
We often think of salads as being plain and a bit tasteless but by adding a bit of a kick with something a little spicy you can easily bring your simple salad to life.
Adding something like some smoky paprika chicken or chilli-glazed salmon to the top adds healthy sources of protein as well as a spicy kick. If you're vegetarian then adding a chilli glaze to your salads as opposed to your classic mild dressings will give the whole dish a bit more of a punch.
Keep the Textures Exciting
There's nothing worse than a soggy salad with no bite to it but you also don't want a salad that is just too hard and crunchy, so keeping the textures in your salad exciting is key to keeping things interesting.
A mixture of crunchy leaves and vegetables, soft protein such as fish, meat or cheese, a sauce or glaze to keep everything moist and maybe even a sprinkle of seeds or nuts for a different crunchy texture, this will bring together lots of different flavours and make every mouthful unique.
Eating salad doesn't have to be a chore for those trying to eat healthily and there are so many different ways you can keep your salads exciting. Other ideas could include warm vegetable salads that don't involve any leaves, mixing up your protein sources to keep the flavours new and interesting or even adding in some pasta or rice for a more filling meal!
We'd love to hear if you have any go-to salad recipes that you enjoy every time and just never get bored of, so if you have, let us know by sharing them with us on our social media pages!
Call us to learn more about our products and services
Whether you are looking to lose a little or a lot of weight, we'd like to hear from you.
Give us a call for a free initial consultation.
Our team can help you:
Find out which plans and products are best for you
Locate your nearest Bodyline clinic (NW England only)
Enrol in a plan
Or to request a callback, fill out this form and one of our friendly experts will reach out to help find the best plan for you.