50% Off Starter Kits (Until 31st July 2021)
.
30 Jun 2021
Bodyline Team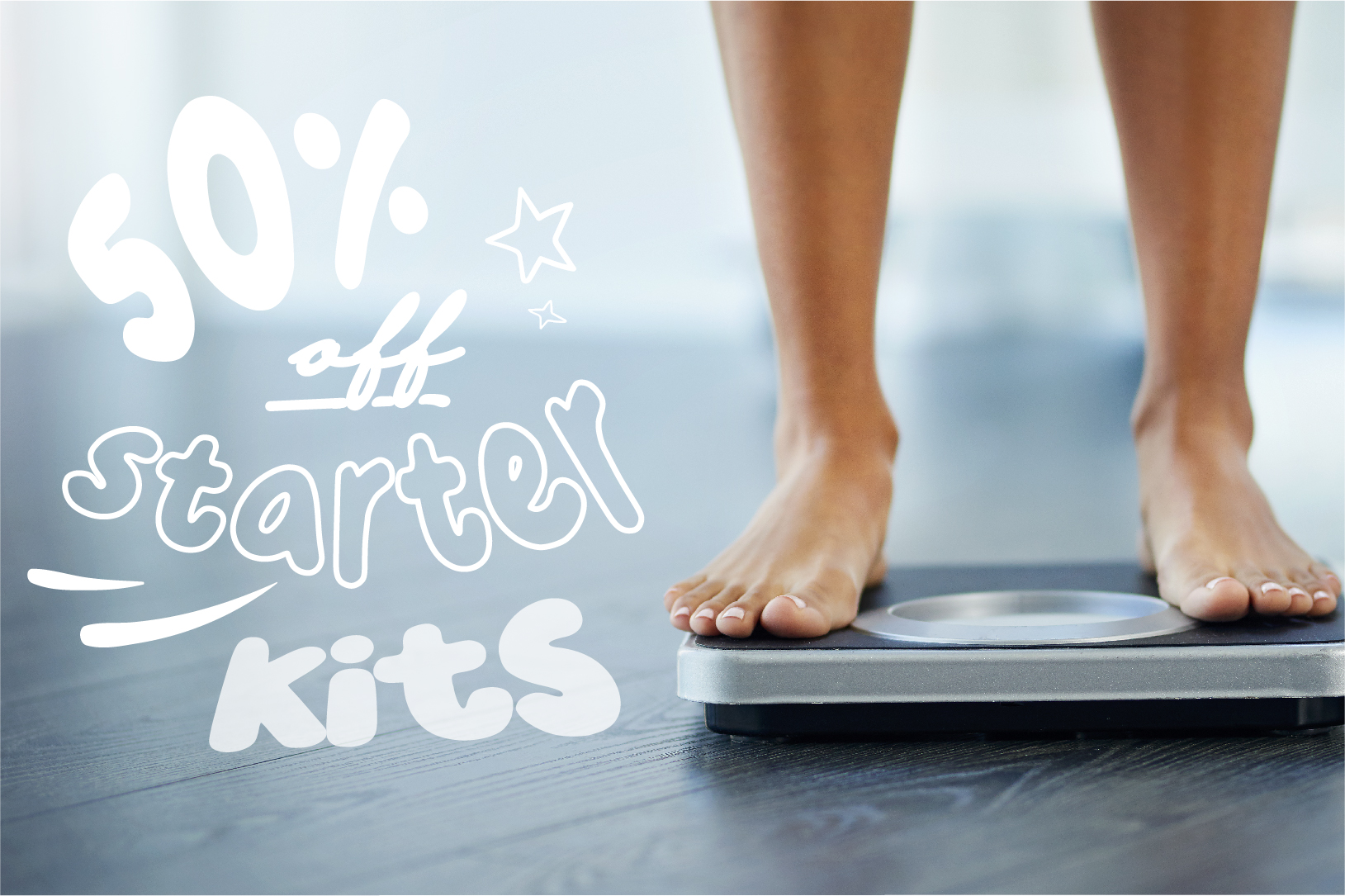 We don't want you to miss out on saving a fantastic 50% off when you sign up to our 12 week Transform weight loss programme. We are here to help you every step of the way, from your first phone call with our friendly customer service team through to achieving your goal.
Whether you have a stubborn stone or two to shift, or have gained more than your summer clothes can cope with in Lockdown, our 50% discount will save you over £25 and allow you to get started for less.
All new starters joining Bodyline's 12 week Transform weight loss programme will be entitled to receive 50% off your starter kit fee, which includes weight loss scales, blood pressure monitor and waist tape for our at home clients. Clinic starters receive blood pressure monitor and waist tape and weigh in clinic.
Bodyline's Transform programme is our best performing programme which is available Nationwide and includes remote video consultation with our medical team and personalised support throughout.
Bodyline has helped over 40,000 customers lose weight. We are Home Office licensed and CQC accredited. Often our clients have tried everything before coming to us and achieving their weight loss goals. Why not try Bodyline?
Get started on your weight loss journey by calling 0800 995 6036 or sign up here for a callback.
Call us to learn more about our products and services
Whether you are looking to lose a little or a lot of weight, we'd like to hear from you.
Give us a call for a free initial consultation.
Our team can help you:
Find out which plans and products are best for you
Locate your nearest Bodyline clinic (NW England only)
Enrol in a plan
Or to request a callback, fill out this form and one of our friendly experts will reach out to help find the best plan for you.