Healthy Lunch Ideas to Grab On the Go
.
16 Feb 2020
Sally Ann Turner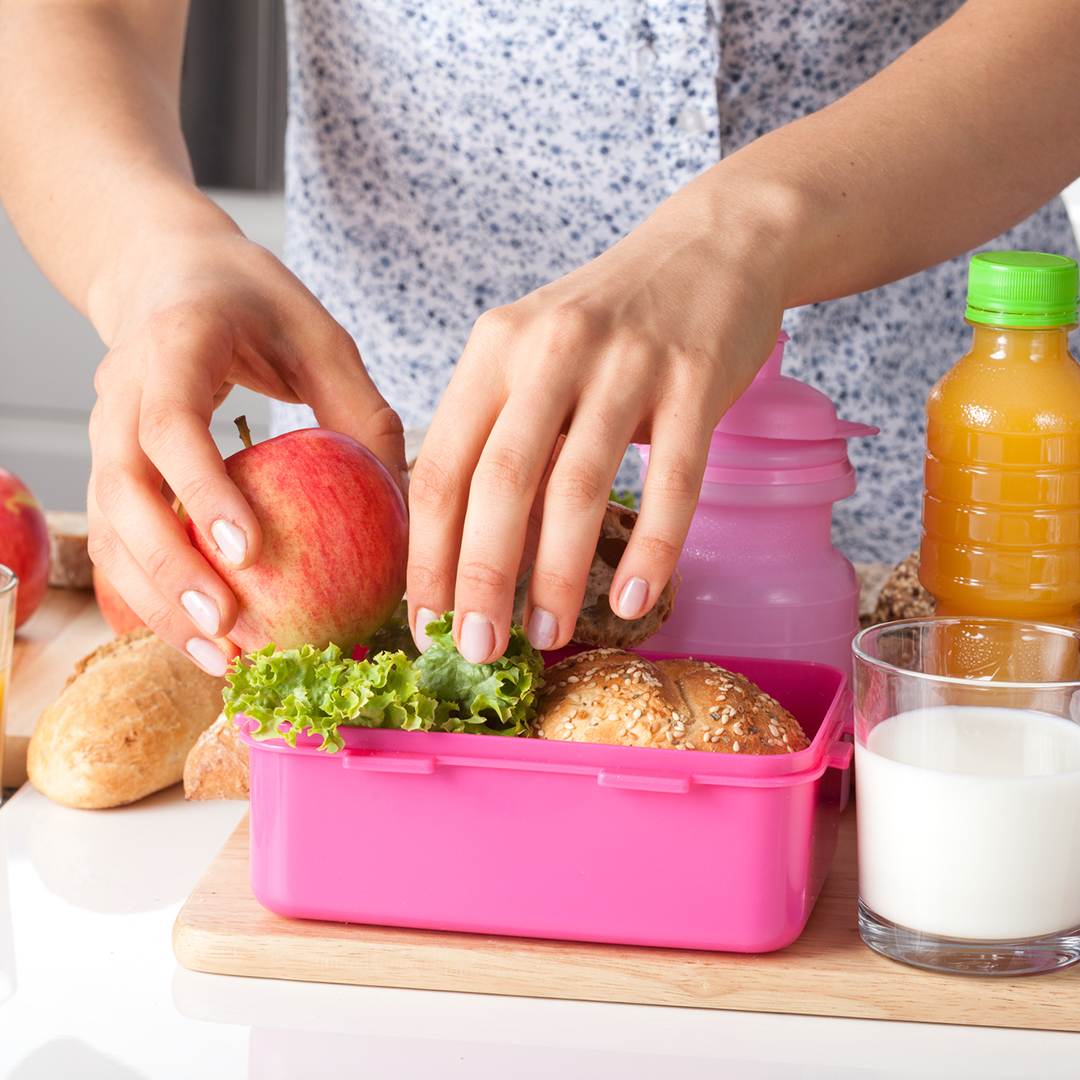 We've all been there, rushed out the house for the day and brought nothing with us to eat on the go, leaving us totally reliant on supermarkets and fast food.
It can be frustrating when this happens, especially if you're trying to watch what you're eating but we're going to be turning our backs on burgers and chips, as well as meal deals and sharing some healthy ideas that you can grab at most supermarkets to keep you going on the go!
These definitely aren't ideal lunch options but they're suitable for snacking on at your desk or in the car and won't totally ruin your diet!
Cooked Ham or Chicken
One of the easiest and lowest-calorie snacks or quick lunches you can grab is some cooked meat. The highest protein and lowest-calorie options are cooked ham and chicken, including some of the following:
125g Honey Roast Ham – 150 calories
125g Wafer Thin Smoked Ham – 150 calories
180g Flame Grilled Chicken Chunks – 192 calories
1 Roast Chicken Breast – 193 calories
Breadsticks and Dip
A great option for a quick snack or full lunch, depending on your portion size, breadsticks and a dip of your choice is easy to eat on the go and is something you can pick up affordably in most shops, no matter how big they are.
Plain Mini Breadsticks – 412 calories per 100g
Reduced Fat Hummus – 84 calories per 50g
Mild Salsa – 23 calories per 50g
Guacamole – 53 calories per 41g
Rice Cakes
More of a healthy snack idea until you can grab something more substantial, however, rice cakes may be filling enough for some!
Rice cakes can be a great sweet or savoury snack on the go, super affordable to buy but also very low calorie!
Lightly Salted Rice Cakes – 26 calories per rice cake
Salt & Vinegar Rice Cakes – 34 calories per rice cake
Chocolate and Salted Caramel Rice Cakes – 85 calories per rice cake
Dark Chocolate Rice Cake – 80 calories per rice cake
Carrot Sticks and Dip
If you want to go even healthier than breadsticks and dip, ditch the carbs and swap for carrot sticks, pairing with the dip of your choice.
600g of carrot sticks are around £1 to pick up in the shops with 100g containing just 43 calories, this works out as a seriously affordable and healthy lunch or snack to keep you going!
Scotch Egg
Easy to eat on the go, high in protein and low in salt, Scotch Eggs are around 265 calories per large scotch egg, ready to eat from the supermarket, making for an easy bite to eat to tie you over until you get home.
Protein Shakes
We don't tend to recommend skipping meals for shakes here at the Bodyline Clinic but if you don't have time to get something proper to eat while you're out and about then a protein shake could be better than nothing!
Protein shakes are packed with different nutrients and usually relatively low in calories. Some popular ones include:
UFIT Chocolate Protein Shake – 170 calories per 310ml
For Goodness Shakes Protein Chocolate Shake – 250 calories per 475ml
Up & Go Energize Honeycomb Protein Shake – 314 calories per 500ml
Being organised and bringing lunch with you is always the best option but if you do get caught away from home with nothing to eat, the above options could fill you up and help keep you on track with your diet!
Call us to learn more about our products and services
Whether you are looking to lose a little or a lot of weight, we'd like to hear from you.
Give us a call for a free initial consultation.
Our team can help you:
Find out which plans and products are best for you
Locate your nearest Bodyline clinic (NW England only)
Enrol in a plan
Or to request a callback, fill out this form and one of our friendly experts will reach out to help find the best plan for you.