New Saxenda Weight Loss Pen
.
12 Nov 2018
Sally Ann Turner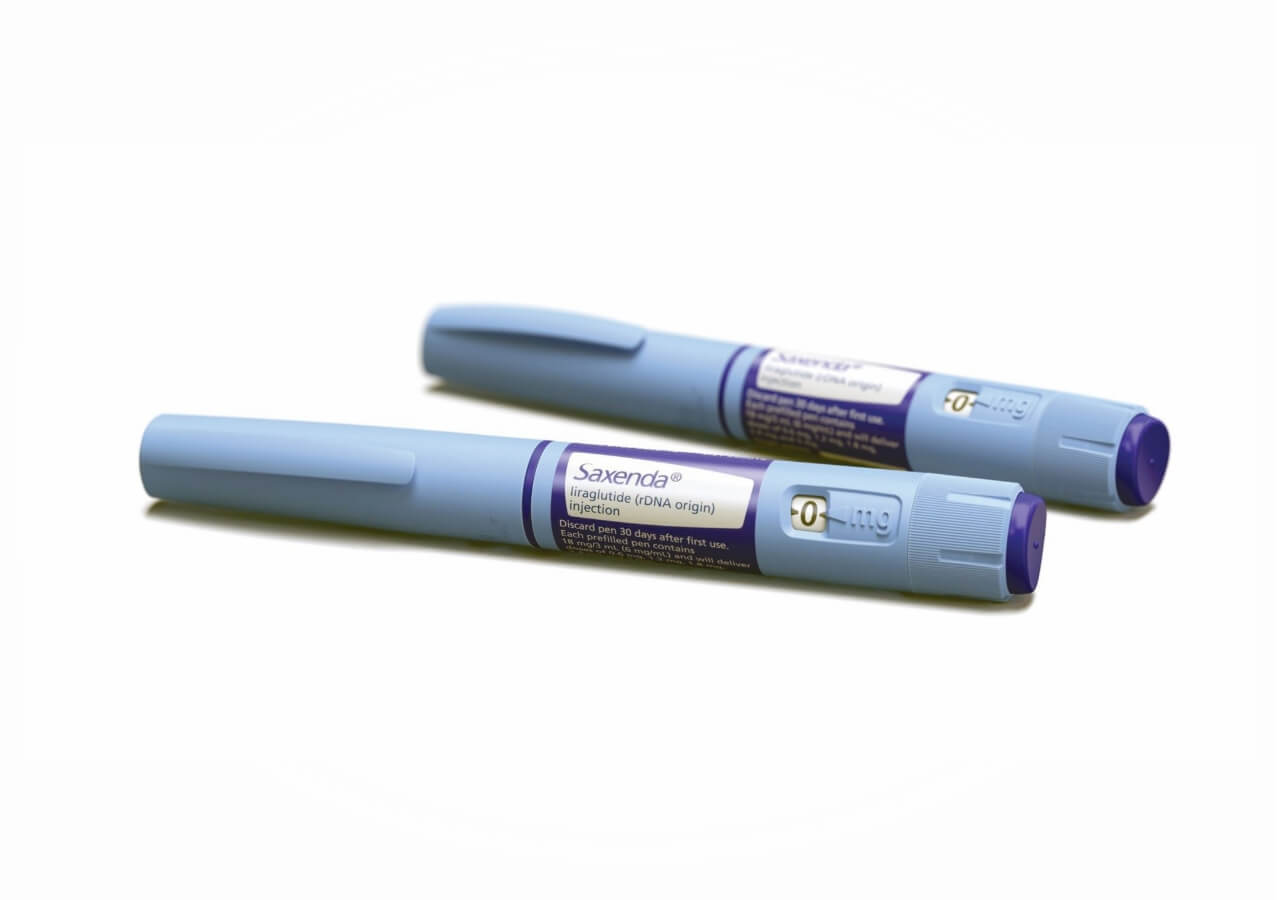 Clinical weight loss specialists, Bodyline, have launched the new Saxenda® Weight Loss Injection Pen across all seven of their North West of England clinics.
With over 25,000 happy customers in their remit, the Bodyline Clinic have already provided successful weight loss and wellness support through various forms of non-invasive medical weight loss. Bodyline wanted to expand the choice for both their existing and new clients, to help them to achieve their personal weight loss goals.
Saxenda® is a once-daily, self-injectable medicine that comes in a prefilled pen. This incredible weight loss treatment contains the prescription only medication – Liraglutide. It offers effective and reliable weight loss by reducing hunger and controlling cravings.
Bodyline wanted to offer this unique product to their own clients after discovering the promising results experienced in the USA. Clients of the Bodyline Clinics are now choosing the pen for their desired method of weight loss, some of which are already reporting an impressive one stone weight loss in as little as a month.
One of the key issues for medical weight loss solutions, is the online market, where unlicensed and potentially harmful products are so easily available. The Bodyline Clinic wants to encourage safe purchase and safe distribution of prescription weight loss for all shapes, sizes and gender. The Bodyline slimming clinics are the number one provider in the North West of safe prescription slimming medication in the UK. Boasting CQC registration and Home Office licenses, Bodyline offers an end-to-end and ethical approach for all clients.
Alongside Saxenda®, Bodyline also offers additional products and services for the support of weight loss and promotion of mental wellness, including Phentermine , Diethylpropion , Phent H and Bodyline's own blend of B12 oral spray. The impressive product range allows Bodyline clinicians to design personalised support and treatment programmes tailored to each client and their individual needs.
Following the success of their current clinics, Bodyline will soon be opening its doors again with two new locations in the Liverpool City Region. The new clinics will continue to offer non-invasive weight loss treatments, led by qualified doctors and nurse practitioners, offering a professional and supported weight loss service. The new clinics will offer Bodyline's full product range, including the Saxenda® injection pen, clinical weight loss prescription medication and further Bodyline services.
Sally-Ann Turner, Director of Bodyline Clinics said "I am excited to not only expand the business through location, but to also be at the forefront of clinical prescription weight loss treatments, with innovative, high-quality products. We are the market leaders in the prescription weight loss field, setting the standard, and taking the responsibility to improve our client's quality of life through a healthy, sustainable reduction in body weight."
"Our goal is to continue to create a safe and approachable service for clients and bring them treatment options that are competitive and affordable."
Call us to learn more about our products and services
Whether you are looking to lose a little or a lot of weight, we'd like to hear from you.
Give us a call for a free initial consultation.
Our team can help you:
Find out which plans and products are best for you
Locate your nearest Bodyline clinic (NW England only)
Enrol in a plan
Or to request a callback, fill out this form and one of our friendly experts will reach out to help find the best plan for you.