Alternative Advent Calendars
.
22 Nov 2019
Bodyline Admin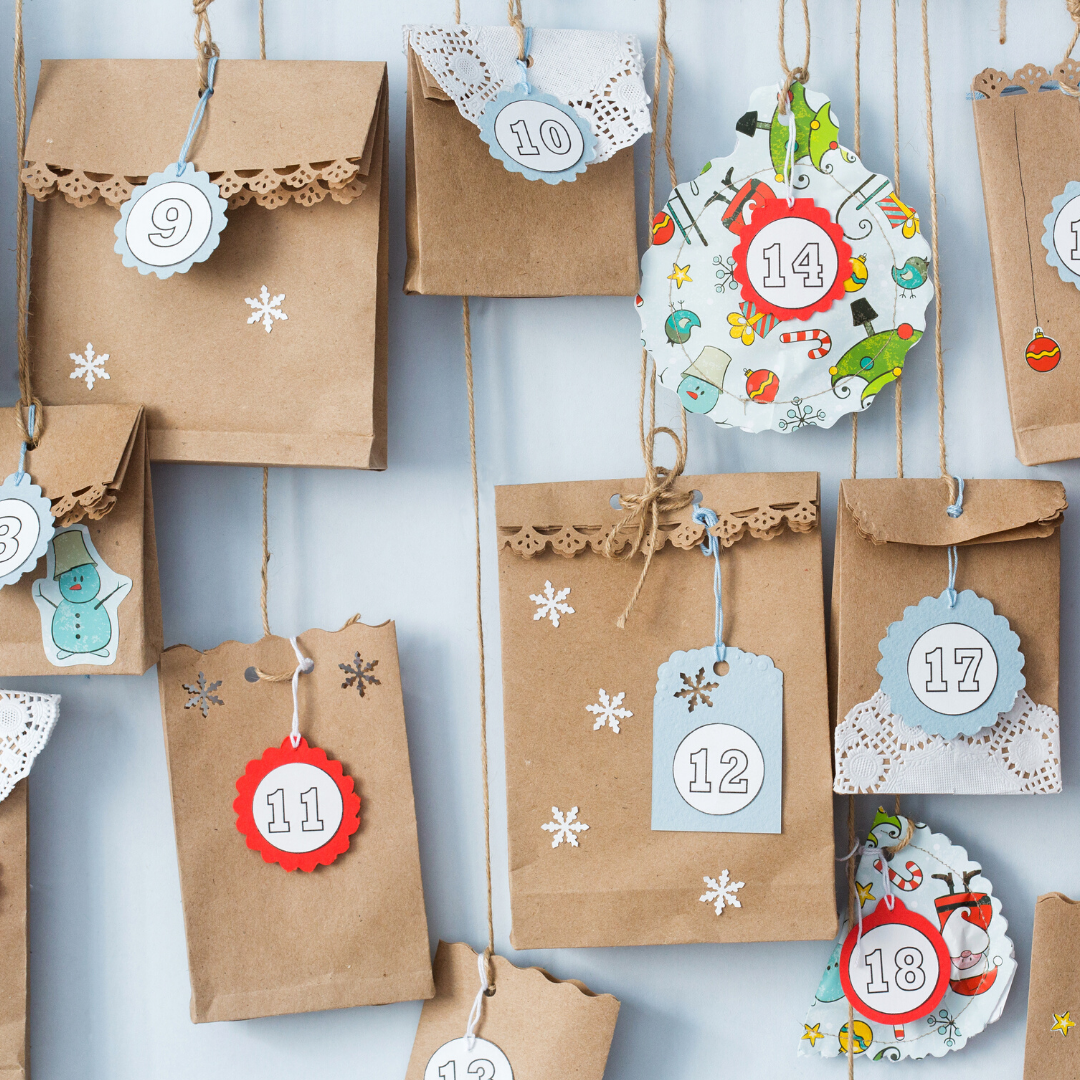 Are you tired of wolfing down a Cadbury's mini chocolate every day? Of course you're not!
But it's important that you try to stay mindful about what you're eating, even in the festive season. Although it's just a little mouthful of chocolate, it's still calories that you can do without. We've put together a few ideas of other things that you can do every day in December so that you don't feel like you're missing out!
DIY Advent Calendars
You can still enjoy the process of opening a little something every day, but it doesn't have to be a sweet treat. Why not make your own version of an advent calendar, writing out 25 options on pieces of paper, putting them into a jar or bowl and pulling one out every day? This can be 25 healthy meals to cook, 25 short exercises that you have to do for a minute every morning, or 25 positive affirmations that you can say to yourself each day to reinforce a positive lifestyle.
If you have kids, why not get them to join in and create one for themselves too – this could be a great way of encouraging them to eat their veggies or read a book at night!
Challenge Yourself
Why not put a new spin on advent calendars and make your own 'Christmas Challenge' calendar? Instead of treating yourself each day, push yourself to try something new instead. Whether it's eating a new vegetable or starting a new gym class that you've been putting off. Just give it a go over December – you might even like it.
Alternative Buys
There are all sorts of advent alternatives available online! From mindful jars to festive candles, there's sure to be a calendar for everyone.
We love the Scented Luxury Candle Advent Calendar, which is available for just £10.95 on Amazon. With scents like mulled wine, festive vanilla and apple cinnamon, this is a fab way of giving yourself a time out each day to enjoy some soothing smells in between all the crazy festivities.
Apps
Advent apps will deliver calorie-free fun that's are great for both adults and kids alike. Most of them include a free mini game each day for you to enjoy. Another take on this is the Advent App 2019, which encourages you to send friends and family a funny message, photo or GIF every day. It'll make them smile – and it's free!
Let us know which one you'll be trying out this year in the comments below!
Call us to learn more about our products and services
Whether you are looking to lose a little or a lot of weight, we'd like to hear from you.
Give us a call for a free initial consultation.
Our team can help you:
Find out which plans and products are best for you
Locate your nearest Bodyline clinic (NW England only)
Enrol in a plan
Or to request a callback, fill out this form and one of our friendly experts will reach out to help find the best plan for you.