Here at Bodyline Clinic, we're proud to have helped thousands of people across the north west of England to lose weight and achieve the bodies they've always wanted, but there are some success stories we particularly like to shout about.
We have treated over 25,000 men and women, but there are just some stories that really do touch your heart. So, today we're going to be introducing you to 5 women we consider some of our best success stories!
Cherie
Arguably one of our best and most iconic success stories to date, Cherie has hit the headlines with major tabloids such as the Mirror and the Mail Online after shedding 5 stone in 20 weeks, all in a bid to qualify for IVF.
After becoming a serious emotional eater after the stillbirth of her son, grief had left Cherie feeling helpless and unmotivated when it came to dieting but it was also hindering her being able to qualify for NHS IVF as her BMI was too high, so Cherie turned to Bodyline as a last resort to lose the weight she needed.
Attending the Birkenhead clinic from the start, Cherie was prescribed Phentermine and given a dietary advice plan to compliment the supplement she'd be taking and in just 20 weeks, Cherie lost over 5 stone, getting closer and closer to the required BMI for NHS IVF.
Cherie looks and feels better than ever but above all, can see her dream of becoming a mum getting more in reach everyday and she credits all of this to Bodyline and the Birkenhead team!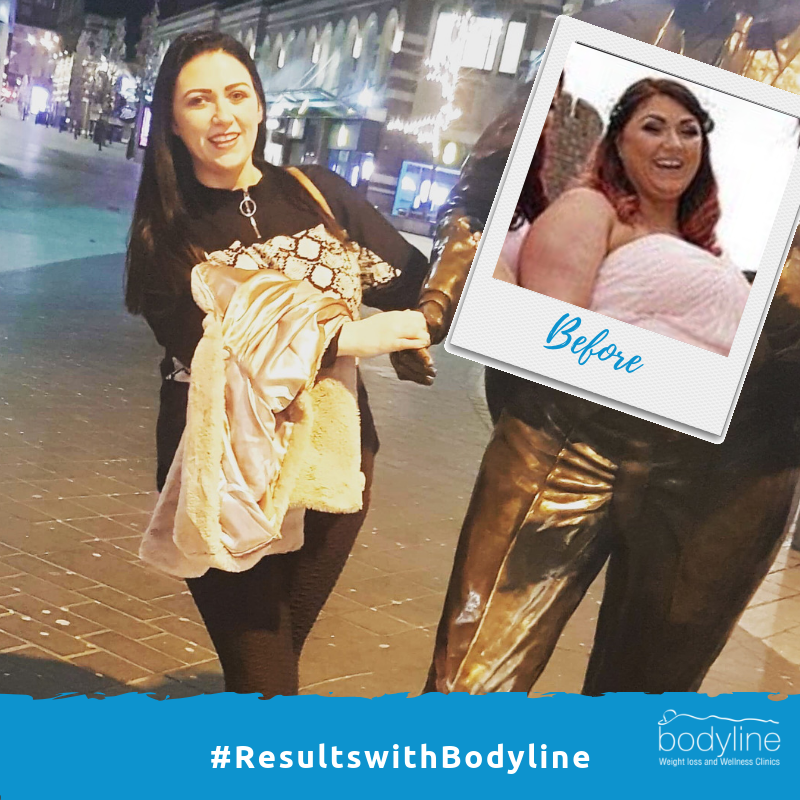 Emma
Emma had mental and physical reasons to want to change her weight, including feeling depressed about the way she looked and concerned about ongoing medical conditions such as Psoriatic Arthritis, so she decided it was time to do something.
After trying every fad diet that exists, Emma joined the Warrington clinic and started taking Phentermine, alongside a healthy eating plan which she has continued to use for around 3 months, now moving her care to the newly opened St Helens clinic which is more local to her.
In just 5 weeks of taking Phentermine and focusing more on what and how she was eating, Emma lost over 2 stone and completely transformed her body shape, even feeling confident enough to share some stunning shots of her new slimmer figure with the St Helens Star in a tell-all article about her weight loss!
Emma is thrilled with her results so far and is passionate about continuing on her journey to the perfect healthy physique.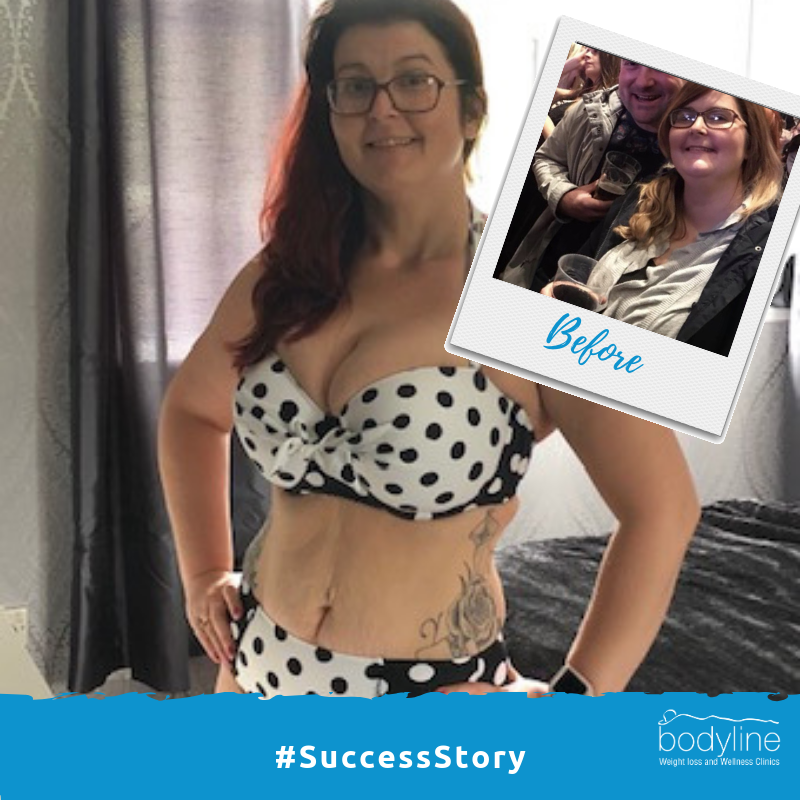 Blandine
As an exhausted and lacklustre size 20, Blandine was fed up of not feeling confident in her appearance, so she joined Bodyline Stoke and got her weight loss journey started.
With a prescription for Diethylpropion and new dietary advice, Blandine left the clinic feeling enthusiastic and optimistic for her weight loss journey and that motivation never decreased. Reigniting her passion for cooking, finding a new love for the gym and enjoying the way her weight loss supplements work, Blandine was seeing results and loving it!
In 6 months, Blandine lost over 2 stone and her body shape continues to change into a stronger and more slender silhouette, now seeing her as a size 14!
Blandine says "I just love Bodyline, I swear by it" and that's the kind of feedback that confirms our methods work!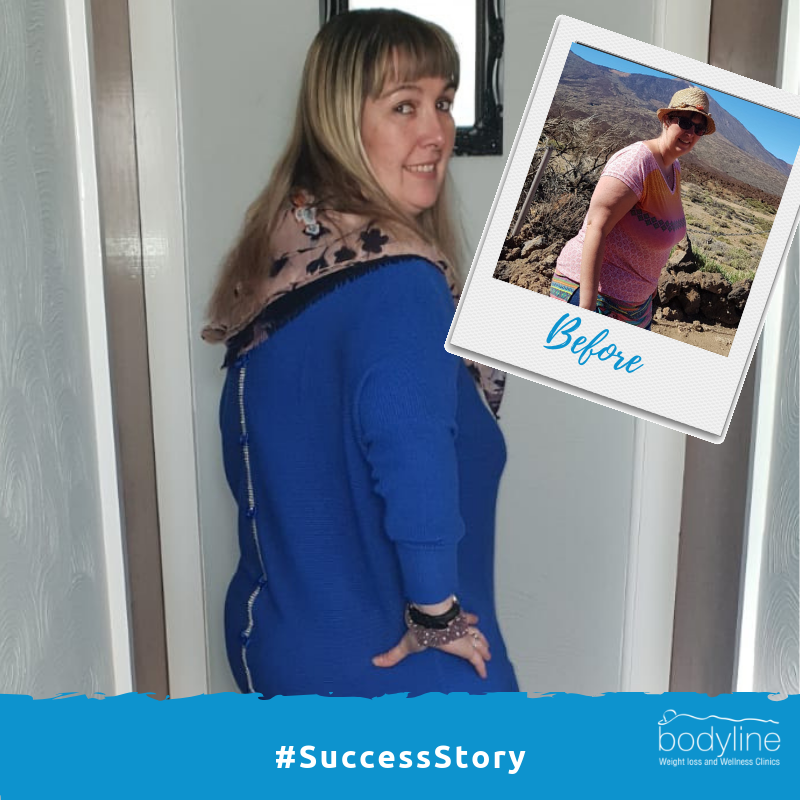 Iram
Iram visited the Openshaw clinic feeling conscious about her weight and reluctant to socialise because of it, however, she was quickly assigned to Tricia, who spoke her through all the options available.
Iram's plan included the use of medical weight loss pill, Phentermine, which is one of the most popular slimming pills here in the UK and it is clear to see why! It has so far worked successfully for Iram.
Alongside taking the pills, Iram was given dietary advice such as what to eat and portion size recommendations, which helped her increase how successful her pills would be.
In just 5 weeks of using her new Bodyline weight loss plan, Iram lost a stone and inches off her arms, legs and waist. Iram explained how losing the weight and knowing there is more to come if she continues has made her more confident and excited to start socialising again.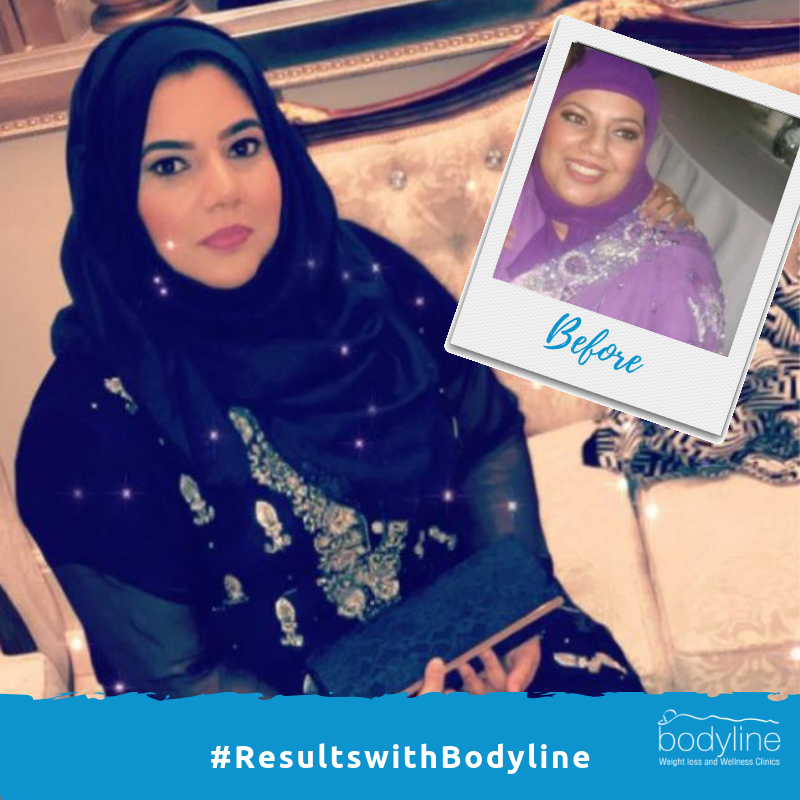 Samia
Samia's weight loss journey was all about regaining her confidence, a personal yet inspirational reason for joining Bodyline Clinic.
Samia was open from the start about how her weight made her feel too self-conscious to be photographed, particularly alone, however, after being assigned to qualified nurse Tricia at the Openshaw clinic, Samia's life has been turned around.
Samia suffered from high blood pressure at the time of joining Bodyline and because of this, a medical appetite suppressant wasn't considered the safest option for her at the time, so she was recommended Phent H, a natural appetite suppressant made using Prickly Pear, suitable for people with high blood pressure.
Although a natural weight loss supplement wasn't what Samia was expecting, it proved effective for her and in just 7 weeks, Samia lost over a stone, inches off her arms, legs and waist and even dropped a full dress size! It wasn't just Samia's appearance that changed drastically in under two months though but her confidence too as Samia told us "having the weight loss in a short period of time has given me so much confidence and in what I wear. I look forward to getting dressed and leaving the house now every day!".
So, what's stopping you becoming the next Bodyline Clinic success story? If you need help with weight loss and don't know where to turn, get in touch with Bodyline today!